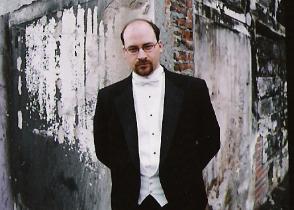 This is a site for listeners and audience members who like to keep track of my concert work. They can use these pages to follow me on my travel, get insights into how concerts happen, and get my thoughts on the concerts they're coming to or just attended. I'll also be using this space to introduce listeners to works I'll be performing through interactive program notes and essays. Here, audience members can read about the works we'll be performing and hear excerpts of the music we'll be playing, and soon, we'll have actual discovery sessions online and available as podcasts, which will allow listeners the chance to catch a pre-concert lecture from their own homes- no more need to rush your pre-concert dinner to get to the chat session.   
This is also a place for my colleagues in the various orchestras I work with. Here they and I can share ideas about performance, interpretation and our work together. It may surprise audience members to discover that rehearsals are not always good environments to discuss one's ideas about a piece- instead the focus is, by neccesity, on achieving a performance that realizes those ideas. Nevertheless, I think we work better together when we know more about each other's approaches. I've already found that, in the few months I've been doing this, it has led to some very interesting and fruitful conversations with my colleagues.  
Finally, this is a place for me to explore ideas of interest to me. I intend to feel completely free to offer completely silly pieces alongside whatever dauntingly dense essays on analysis or performance practice I feel moved to write. The wonder of the internet is that we're no longer limited by publication- we can write and create without the pressure to find a way to share our ideas. I'm sure there will be pieces here that are of interest only to the hardcore fanatics out there, but at least they'll be up there, and in writing them, I will have perhaps further developed my own thinking about what I do. We all have our points of view, and here I can share mine. So, feel free to pick and choose what you like. Don't, by any means, feel compelled to wade through something that doesn't interest you, but do check back in to see what comes next.