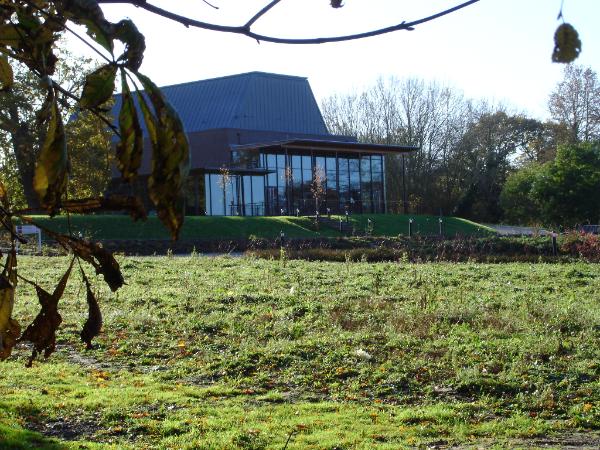 This Saturday, the Surrey Mozart Players and I had the privilege of being one of the first orchestras to perform in the nearly brand-new Menuhin Hall, a beautiful 300-seat concert hall that just opened its doors in January. It's always nice to test drive a car you can't really afford, and this weekend was no exception.
The orchestra's regular venue is the Electric Theatre in Guildford, which has a lot going for it, including a lovely bar, restaurant and patio area, nice backstage amenities and a performing space that feels both intimate and spacious. What it doesn't have is particularly nice acoustics. I often feel that when people build "multi-purpose" venues that will house spoken-word theatre, music and miscellaneous events, what they mean is that they will build a spoken-word theatre and let others use it, but that the acoustics will be incredibly hostile to acoustic music.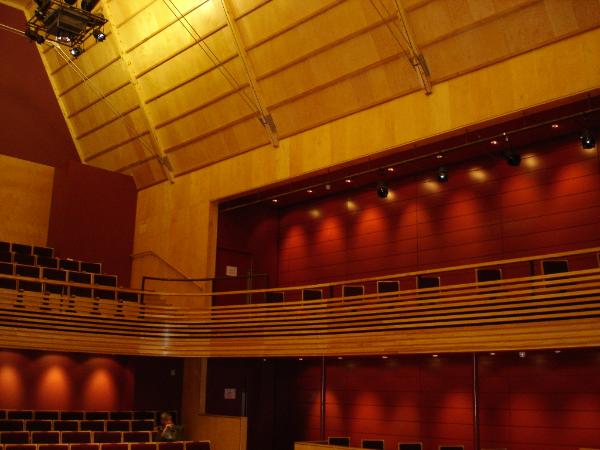 No such worries at the Menuhin Hall- musicians can hear each other with effortless clarity on stage, and from the audience, listeners can hear an incredible depth of detail. It's not actually the most flattering space- there is no ubershlage of reverb to coat the sound and hide our sins, but it is a venue in which you can hear every player onstage from the audience. I think it would be perfect for solo piano recitals, lieder and chamber music.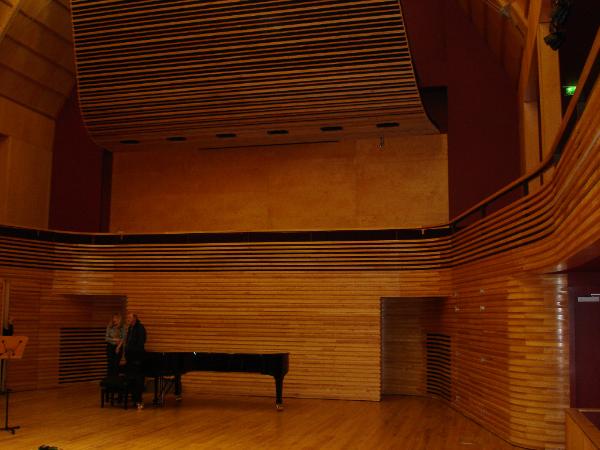 It feels smaller than its 300 seats, and the Haydn 99 we played was probably about as big an orchestra as you'd want in there- I think a Beethoven 5 would be pushing its sonic capacity.
Among the first class facilities are two fantastic pianos- a beautiful Steinway and a stunning Fazioli which Bobby Chen used for the Mozart A Major. Just before our rehearsal a team from Sony were trying out the space and the pianos, so maybe we'll be hearing some interesting recording projects coming out of there soon.
One thing about this building that  I really appreciated about it was the air of serenity within the hall- it feels like a place as suitable for meditation as for performance, something I'm sure Menuhin would have approved of. A great hall can be a place of healing, not just an entertainment veunue- audiences come both for the music, but also for contmplation and relaease from their everyday concerns.
Although it's sat right on the side of the M25, one of the busiest highways in the world, the setting feels far removed from the madness of London. I'm sure they'll be doing a brisk trade in coming years, and I know the SMP look forward to returning soon.
c. 2006 Kenneth Woods