The Bridgewater Hall- Mahler in Manchester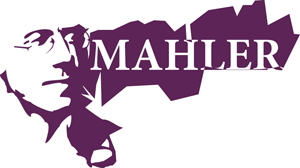 Our first "conductor conversation" for Mahler in Manchester took place on Friday at Studio 7 in Manchester. I met Gianandrea after his final rehearsal of Kurt Schwertsik's Nachtmusiken- the orchestra was on great form, and the new piece is very good.
He's been called "the conductor who could save us all." Since joining the BBC Philharmonic as Principal Conductor in 2001, he has amassed an impressive array of recordings and broadcasts, and his 2005 series of Beethoven symphony mp3's made for the BBC Radio 3  website remain the most popular collection of downloads in music history.
In 1997 Gianandrea became the first foreign Principal Guest Conductor at the Mariinsky Theatre, whose forces he has conducted both in St Petersburg and on tour. In 2002 he made his debut with the Metropolitan Opera in New York (returning in 2006 and 2007). In September last year he became Music Director at Teatro Regio in Turin, one of Europe's leading opera houses, and he has also appeared with the Royal Opera, Covent Garden, and La Scala, Milan. Gianandrea is Principal Conductor of the Orquesta de Cadaqués in Spain and Artistic Director of the Stresa Festival on the shores of Lake Maggiore, near his home in northern Italy.
Through his association with the BBC Philharmonic, Gianandrea is an exclusive artist of Chandos Records. He has released 16 recordings, which include his ongoing exploration of Liszt's orchestral music, as well as discs of Dallapiccola, Dvorák, Karlowicz, Mahler, Prokofiev, Rachmaninoff, Respighi, Shostakovich and Smetana. All have been favourably reviewed worldwide.
Vftp- Gianandrea Noseda Mahler Podcast 128