A new review from Robert R Reilly in the June Crisis Magazine of several recent Hans Gál recordings, including Bobby and Hans vol. 1, which he describes as follows: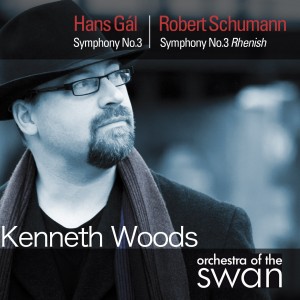 Get your copy direct from Avie
"The Third Symphony, which opens with such a gentle, lovely theme on the oboe, then the flute, before the horns zone in more assertively, has simply to be one of the most graceful modern symphonies. There is a haunting Viennese waltz lilting through parts of it. How can anything this lovely – try to resist the gorgeous andante – not have been performed in 55 years, until this superb recording by Kenneth Woods and the Orchestra of the Swan? They and their forces both do equally well with the Schumann …. This is music for those who thought the world had ended, and who can now discover that it didn't." [emphasis added]
Reilly's column (you can read his review of our earlier Gál Violin Concerto disc here) is on of the more diverse and interesting in its breadth—this month, in addition to Gál, he covers music by Braunfels, Rontgen, Fritz Brun, Felix Weingartner (yes, the conductor), Havergal Brian, Enescu, Wolf-Ferrari, Paul Graener and Paul Juon. Yes, that's all in one month's column, and not a mention of celebrity crossover discs in sight.