A new review for the Orchestra of the Swan's recording of Gal's Second Symphony and Schumann Four from critic Lee Passarella at Audiophile Audition. Read the whole thing here.
A short sample follows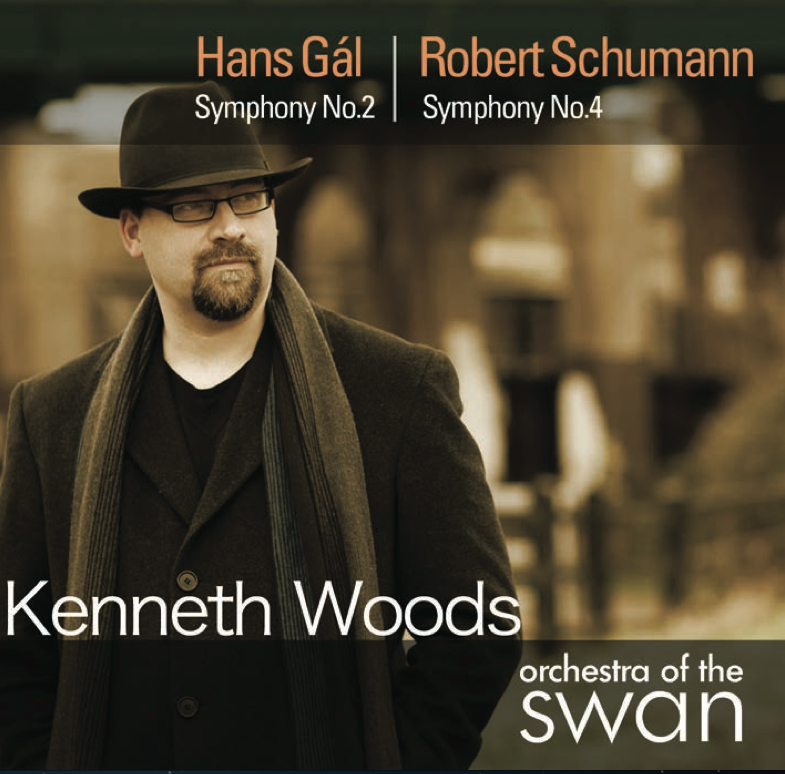 HANS GÁL: Symphony No. 2 in F, Op. 53; SCHUMANN: Symphony No. 4 in D Minor, Op. 120 – Orchestra of the Swan /Kenneth Woods – Avie AV2232, 73:11 [Distr. by Allegro] ****:
….Gál never reclaimed the estime that he enjoyed on the Continent, and indeed he had doubts that his Second Symphony (1943) would ever be heard in public so he excerpted the Adagio third movement for stand-alone performance. Eventually, the symphony was performed in its entirety, though like most of Gál's works it quickly disappeared from the concert hall, receiving its first performance since 1951 by the Orchestra of the Swan just last year. It was written during a time of professional strife and personal tragedy for Gál, whose aunt and sister took their own lives to escape deportation to Auschwitz. This twin disaster was followed by the suicide of Gál's son at the age of eighteen in 1942.
Like Gál's First Symphony, the Second begins unconventionally with a slow movement serving as an introduction to the whole. The opening is a more substantial movement than that of the First Symphony, which for me seriously unbalances the latter work. In fact, the Second Symphony is an altogether more appealing and successful piece for my money. The wry second movement scherzo is quite memorable in its strutting gestures, its almost flippant melody, while the following Adagio is the grieving heart of the work, a dark elegy that somehow concludes with quiet uplift. The finale starts life as a roiling, boiling minor-key cauldron of a piece, but that menacing opening gives way to a bustling section with much more positive energy about it. As with theAdagio, the movement comes to a quietly contemplative close that seems to hint at hope in the face of tragedy.
Whether you find the pairing with Schumann's Fourth Symphony apt or not, Kenneth Woods and his band give this work a spirited reading; and the lean sound the Orchestra of the Swan produces is actually a plus given the fact that Schumann introduced a certain bloat into the orchestration when he revised it in 1851 after its less-than-successful premiere ten years earlier. Commentators have long complained about the frequent doubling of string and wind parts in this version, but here the piece comes up sounding fresh, at least to my ears… I'm as pleased with the performance of the Schumann as I am with the Gál, and given the real quality of Gál's symphony, I don't mind that this makes about the tenth Schumann Fourth in my collection!
—Lee Passarella