For Immediate Release
PERFORMANCES IN MALVERN, HEREFORD AND BIRMINGHAM 
COLLABORATION WITH ACADEMIA MUSICA CHOIR AND
SINGERS FROM THREE CHOIRS FESTIVAL CHORUS
WORLD PREMIERE PERFORMANCES OF NEWLY-ARRANGED ELGAR WORKS
As the English Symphony Orchestra (ESO) continues its resurgence under Principal Conductor Kenneth Woods, it's fitting that the ensemble, based in Elgar's hometown of Worcester, presents An Elgar Pilgrimage, a four-day festival in October, celebrating the composer's life and music. Repertoire ranging from Elgar's earliest to his last, some of his most iconic works, music by contemporaries, new commissions and world-premieres will be performed in a trinity of locations associated with Elgar: the Cathedral in Hereford where he lived at Plas Gwyn from 1904 – 1912, The Forum Theatre in Malvern where he lived from 1891 – 1904, and in the hall which bears his name at the University of Birmingham where he was appointed the University's first Professor of Music in 1905.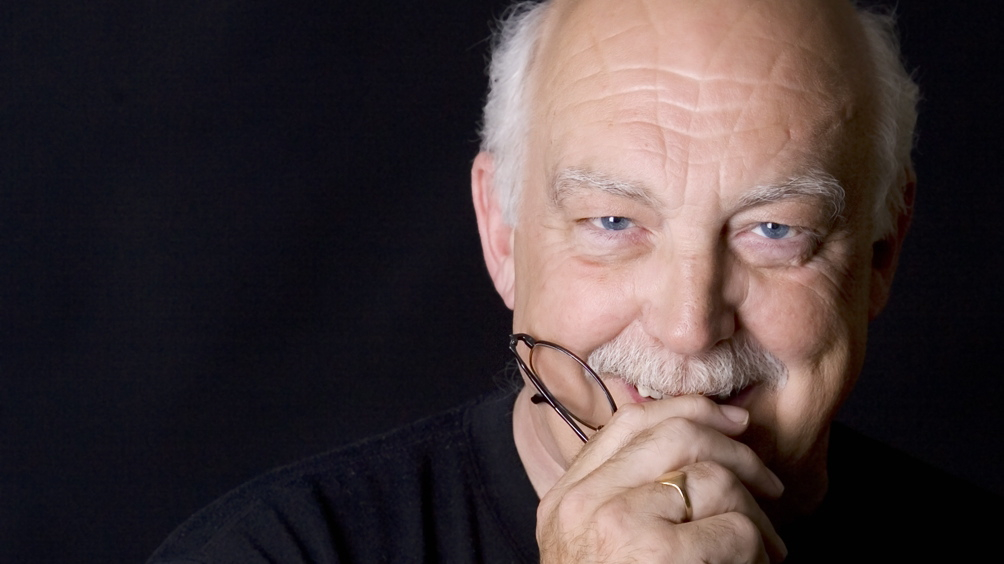 (Composer Donald Fraser)
"By celebrating the music of Elgar and his legacy across the Midlands," says Woods, "we are also celebrating the orchestra's rich history with this music and our own pride of place as the professional orchestra of Elgar country. Given that Elgar's music, which I've loved and performed all my life, is so central to British musical discourse, it's incredibly exciting to be able to share with our audiences a programme that gives our listeners a chance to hear some of his greatest music from new perspectives."
The curtain rises on An Elgar Pilgrimage on Wednesday, 7 October at Hereford Cathedral and brings together three of the region's leading musical organisations: select members of the Three Choirs Festival Chorus; Academia Musica, the scholars choir of the Hereford Sixth Form College; and the English String Orchestra conducted by Kenneth Woods. The programme features two world-premieres, a virtuoso work for strings by Elgar, and an audience favourite by one of Elgar's English contemporaries. The concert opener, Fantasia on a Theme by Thomas Tallis by Ralph Vaughan Williams was first performed in 1910 as part of the Three Choirs Festival. The ESO's composer-in-association Philip Sawyers' Songs of Loss and Regret was commissioned last year to commemorate the 100th anniversary of the outbreak of World War I; featuring soprano soloist April Fredrick, the work receives its world-premiere on this concert. Elgar's Introduction and Allegro, scored for string quartet and string orchestra, was composed in 1905 for the newly-formed London Symphony Orchestra. Elgar's string writing has inspired the Elgar Pilgrimage's Guest Composer Donald Fraser, who lived and worked for many years at Brinkwells, Elgar's Sussex cottage. The climax of the Elgar Pilgrimage's opening concert is the premiere of Fraser's arrangement of the iconic Sea Pictures for choir and string orchestra. "What Donald has done is quite incredible," remarks Woods. "He's not added, changed or removed a single note of Elgar's work, but has created a new, flexible sound world between two homogenous ensembles." The performance continues the successful collaboration between the ESO and Academia Musica, who in the spring won critical acclaim for their performance of Mozart's Requiem at London's St. John's Smith Square, and marks a renewed association with the Three Choirs Festival.
Woods and the ESO return to the Malvern Theatres on Thursday, October 8, to perform one of Elgar's earliest works as well as one of his most revered, both put into context alongside a great 19th century symphony. The Froissart Overture was Elgar's first large-scale orchestral work. Written in 1890, it was commissioned for that year's Three Choirs Festival. Twenty years later, Elgar penned a work that became an instant hit, his Violin Concerto. This performance will feature Alexander Sitkovetsky, a protégé of Yehudi Menuhin, former Principal Guest Conductor of the ESO, who was indelibly associated with the work, having made the legendary recording with the composer on the podium. The influence on Elgar of continental European composers will be heard in one of his favourite works, Brahms' Symphony No. 3, a work that served as the focus of his first lecture at the University of Birmingham.
Elgar and Brahms will be side by side again for a chamber music concert on Friday, 9 October, at the University of Birmingham's Elgar Concert Hall. ESO guest artists violinists Alexander Sitkovetsky and Tamsin Waley-Cohen, violist Louise Lansdown, cellist Matthew Sharp and pianist Clare Hammond, will come together to perform Brahms' Piano Quartet in G minor, Op. 25, the first of his three works in the genre, and Elgar's Piano Quintet in A minor, Op. 85, one of the composer's latest works that was written at Brinkwells in 1919.
Elgar's Piano Quintet features again in An Elgar Pilgrimage's closing concert on Saturday, 10 October at the Elgar Concert Hall, this time in a world-premiere performance of Donald Fraser's orchestration of the work. Another arrangement opens the programme, that by Elgar of J. S. Bach's Fantasia and Fugue in C minor, one of the composer's final compositions. In between comes
Lieder eines fahrenden Gesellen, the first great song cycle written by Gustav Mahler, who conducted Elgar's Sea Pictures and Enigma Variations during his final season as Music Director of the New York Philharmonic in 1910-11.
An Elgar Pilgrimage is supported in part by Arts Council England.
* * * * *
All media enquiries, interview and image request, please contact Melanne Mueller, melanne@musiccointernational.com, +44 (0) 20 8698 6933
For further information about An Elgar Pilgrimage, please visit http://eso.co.uk/?page_id=2270
For further information about Kenneth Woods, please visit http://kennethwoods.net/blog1/
For further information about the English Symphony Orchestra, please visit http://eso.co.uk


AN ELGAR PILGRIMAGE
English Symphony Orchestra
English String Orchestra
Kenneth Woods – Principal Conductor
Donald Fraser – Guest Composer
7 – 10 October 2015
Hereford, Malvern, Birmingham
Wednesday, 7 October
7:30 pm
(pre-concert talk at 6:30 pm)
Ralph Vaughan Williams Fantasia on a Theme of Thomas Tallis
Philip Sawyers Songs of Loss and Regret (world premiere)
April Fredrick soprano
Edward Elgar Introduction and Allegro for Strings
Elgar/Fraser Sea Pictures (world premiere of new version for choir and strings)
English String Orchestra
Academia Musica
Three Choirs Voices
Kenneth Woods conductor
Hereford Cathedral
5 College Cloisters, Cathedral Close
Hereford HR1 2NG
Tickets £25, £20, £18, £15. Seniors 25% discount, children and students 50% discount
Hereford Courtyard Theatre Box Office: http://www.courtyard.org.uk/events/an-elgar-pilgrimage-sea-pictures-premiere/, 01432 340 555
Thursday, 8 October
7:45 pm
(pre-concert talk at 6:30 pm)
Elgar Overture "Froissart", Op. 19
Johannes Brahms Symphony No. 3 in F major, Op. 90
Elgar Violin Concerto, Op. 61
Alexander Sitkovetsky violin
Malvern Theatres
Grange Road
Malvern, Worcestershire WR14 3HB
English Symphony Orchestra
Kenneth Woods conductor
Tickets £22.96 – £33.04 (inclusive of 12% booking fee)
Malvern Theatres Box Office: http://www.malvern-theatres.co.uk/events/event/english-symphony-orchestra-2015/, 01684 892 277
Friday, 9 October
7:30 pm (pre-concert talk at 6:45 pm)
Brahms Piano Quartet in G minor, Op. 25
Elgar Piano Quintet  in A minor, Op. 85
Elgar Concert Hall
University of Birmingham
Bramall Music Building,
Birmingham B15 2TT
Alexander Sitkovetsky and Tamsin Waley-Cohen violins
Louise Lansdown viola
Matthew Sharp cello
Clare Hammond piano
Tickets £20, £15, £10
Town Hall & Symphony Hall Box Office: http://www.thsh.co.uk/event/elgar-pilgrimage-brahms-and-elgar-chamber-music-on-an-orchestral-scale/, 0121 345 0600
Saturday, 10 October
4:00 pm (pre-cocnert talk at 3:15 pm)
J. S. Bach/Elgar Fantasia and Fugue in C minor, Op. 86
Mahler Lieder eines fahrenden Gesellen (Songs of a Wayfarer)
Njabulo Madlala baritone
Elgar/Fraser Symphonic Realisation of Piano Quintet in A minor, Op. 84 (world premiere)
Elgar Concert Hall
University of Birmingham
Bramall Music Building,
Birmingham B15 2TT
Tickets £20, £15, £10
Town Hall & Symphony Hall Box Office: http://www.thsh.co.uk/event/elgar-pilgrimage-elgars-war-symphony-world-premier/, 0121 345 0600