Sales of concert tickets and recordings by classical orchestras, opera companies and chamber ensembles skyrocketed this week following the arrest of a  cellist who was found to be carrying 113 pounds of marijuana in his car.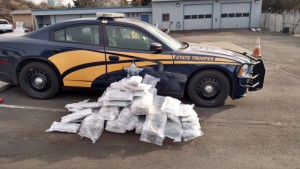 "Dude," said new classical fan Brian "Tweedy" aka "The Doc" Billings of Austin, Texas, "most music has just been co-opted by the one percent crowd, man. Pop, rock, R&B, even Phish.  It's all just mass produced, industrial corporate plastic, you know.  It's time for us to return to nature. Organic music and organic recreation, if you know what I mean, man."
(Indie rock band Phish have seen many of their listeners shift their allegiance to the music of Robert Schumann)
It is perhaps not surprising that cello music has led the sudden surge in classical popularity. Kieran "Skeeter" Jackson, a ski instructor and white water rafting guide from Boulder, Colorado recently bought Pieter Wispelwey's highly regarded new recording of the Bach Cello Suites, which he has been listening to while getting "nicely toasted." "Man, Wispelwey has a radical understanding of the role of dance rhythms in the interpretation of Baroque music. A=415  may be a low tuning note, but gut strings and a lightly applied vibrato are a natural high. I mean, Evil Penguin Records, man. Evil Penguin…"
Sales of tickets to orchestral concerts across the USA have seen a sharp increase, led by the Saint Paul Chamber Orchestra, where cellist and alleged weed transporter David Huckaby was a member of the orchestra from 2009-13,  which has seen a 72% increase in single ticket sales, a 41% increase in season ticket sales, and 500% increase in sales of snacks and munchies sold during concert intermissions.
New classical attendees and listeners seem to come from a broad demographic range, ranging from hipsters and dude bros through metal heads, hippie chicks and former hiphop fans who have long since musically outgrown rap. Hiphop legend, actor and pot legalisation advocate Snoop Dogg is reported to have reacted to word of Huckaby's arrest by buying season tickets to the Los Angeles Chamber Music Society, and spending the weekend listening to bootleg recordings of the complete organ improvisations of Olivier Messiaen.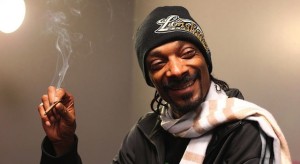 "I was never really down with classical," said Dogg between tokes, "but Maestro Huckaby has inspired a rethink. Now I get it, man"
COMING SOON- Vivaldi By Grow Light, Live!
________________________________
Post script- This post is, of course, satire. I've never met David Huckaby, but I do hope that, in an age of rapidly evolving thinking about the legality of pot, his life is not ruined by this episode. There's nothing funny about the legal risks he's facing.