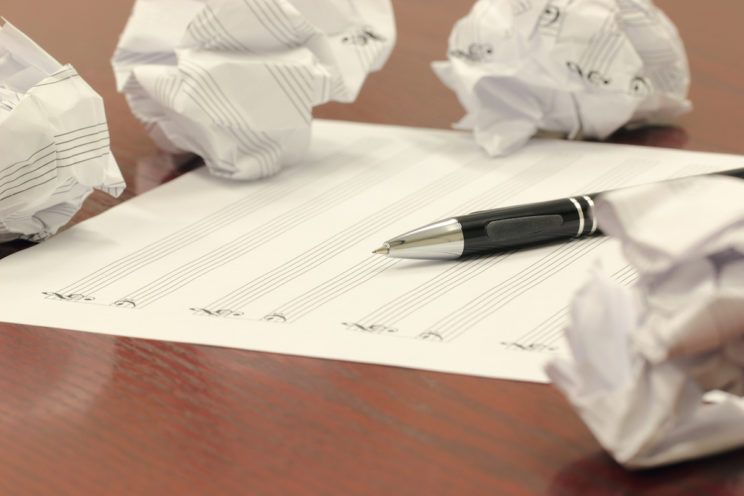 Respected composer Maynard Pitchworth is reported to be struggling to come up with an inspiration for his recently completed new orchestral work.
Pitchworth's output includes such popular works as the concert suite "Strips of Bacon" retroactively inspired by the eerie similarity of the visual impacts of triptychs by painter Francis Bacon to Sunday morning comic strips, his tone poem "Darkest Peru", composed in 1985 and named after a trip to the Andes in 1987, and "Brown Matter", composed in 1992 and subsequently named for the late trumpet player, Clifford Brown, whose recordings Pitchworth first encountered shortly after writing the piece.
Pitchworth is reported to have struggled for months to come up with a reason for having written his latest completed work, a fourteen minute orchestral piece loosely anchored in F minor using a modified sonata allegro form which ends with a short fugal coda. He started the new piece in his studio immediately after finishing the two movement work which was later called "Pitcher Pictures" post-creatively inspired by two paintings by Picasso (Still life with apples) and Cezanne (Still life with fruit),. His programme note for the piece noted that the "seeds of this piece came from Picasso' apples, while the formal structure was modelled on the shape of the pitcher, in which a nearly perfectly symmetrical form is disrupted by handle and spout in order to have use. " Pitchworth first saw the paintings at the National Gallery about a month after finishing the orchestration of the piece.  "It's a powerful metaphor for sacrifice as an expression of the human condition- we must be prepared to forego abstract perfection in the cause of utilitarian good. Agency can only exist where there is imperfection." The two movements were subsequently found to use harmonic schemes which post-compositionally reflected the subtle difference in the fruits depicted by the two master painters. "After completing the piece and getting to know the paintings on which I later modelled it, I realised the first movement is essentially harmonically static- it stays in A "for apples" major throughout. The second movement is more harmonically wide-ranging,  post-compositionally found to have been inspired by the subtle contrasts of the peaches, limes, lemons and oranges Cezanne rendered so magnificently. When the coda lands in A major, we realise that the apples were always home fruit of the entire work."
Cezanne and Picasso: Described by the composer as a "compelling "pear" of inspirations"
The new work was written in a calm atmosphere of steady professionalism during reasonably well-structured composing time on weekday mornings before Pitchworth left home each day for his regular afternoon teaching of A-level music. But now that it is finished, friends and colleagues say Pitchworth is desperate to come up with a reason for having been inspired to write it in a booze and pill inspired sleepless weekend around the time of the recent solar eclipse.
"Audiences today need to know what inspired a piece once you have written it," Pitchworth is reported to have explained to a student, "and if I can't come up with some kind of painting or natural wonder or colour that nobody else has already composed about to have inspired this new piece, I might as well bin it. All of the good inspirations have already been taken. There's just no post-creative creative space left in our artform anymore."
Once Pitchworth has found an inspiration for the completed work, he can then begin the hard work of writing a programme note which will explain how the already-finished piece reflects the newly-discovered post-compositional inspiration or model.