Ken's first summer at Colorado MahlerFest is just around the corner, and so it seems time to add to the Mahler- A Performer's Perspective library here at Vftp.
This year's festival centers on Mahler's 7th Symphony with performances on the 21st and 22nd of May. Festival details and booking information are here.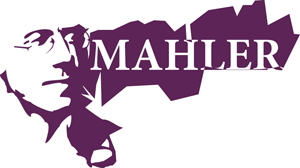 In the Gramophone's recent "Mahler" issue Valery Gergiev revealed that he had found Mahler's 7th Symphony to be among the most difficult works he'd ever conducted.
He's not the only major maestro to decide that it is on another level of difficulty from the rest of the Mahler cannon- one orchestra I'm friendly with has been doing a Mahler cycle with their beloved and very, very able laureate conductor at the leisurely pace of one-symphony-per-year for some time. However, when it came time for the 7th, this conductor, a musician of great intelligence and a conductor with a seemingly unlimited technique, bowed out, saying that Mahler 7 was "too hard" for him.
Then there is the story of the recording that never was- when one of those lucky few major, major conductors (they don't come any more famous than this guy) to record the complete Mahler cycle got to number 7, disaster ensued. "He just couldn't get the transitions to work in the Finale," the producer of the ill-fated disc told me. Fortunately for him, being a star means getting 2nd chances (not being a star means hardly getting first chances), and recording in those halcyon days when discs made money meant your record company could afford to give you another shot at the work. Having binned one finished recording of Mahler 7, the conductor spent some more time studying and took another stab at it, re-recording it to great acclaim. The conductor in question went on to make something of a specialty of the piece.
However, when I spoke to Gianandrea Noseda recently, he was more sanguine about the work's challenges ("No. 7 can be performed without any problem today")- he basically felt that modern conducting and instrumental techniques had caught up with the piece, and that the music and the style was so much more well-known and understood that there was no reason it should be considered as an un-performable monster.
So, is Mahler 7 a conductor killer? Is it an orchestra killer? What exactly are the challenges that brought so many maestri to their knees and led at least one record company to put thousands of pounds of recording efforts in the bin and start over?
As I discussed in the very first post of this series, all the Mahler symphonies pose significant challenges for the conductor.  What sets this piece apart in the minds of so many of my colleagues? There are certainly technical problems typical of Mahler which do not appear in the 7th– both the 6th and 10th symphonies have passages that are notoriously complex in their use of mixed meters- this is not an issue that comes up in the 7th. Likewise,  the offstage music in No. 2 is incredibly treacherous and demands unique baton and listening skills, whether the offstage musicians are following along on a video monitor or using an assistant conductor. No such problems here.
The massive first movement of the symphony is one of Mahler's most sophisticated and original. It even has the original Star Trek theme woven in- what's not to love! Mahler's instrument writing is highly virtuosic and unforgiving- he's pushing the boundaries of register, especially in the violins, while writing ever more intricate and transparent textures- it can sound very ropey in the hands of an orchestra that's not quite up to the job. However, that's not perhaps every maestro's first concern- some will always say "I conducted marvelously- every beat was in tune when I gave it, it was the orchestra that was out of tune!"
Harumph! It's always the conductor's fault….
From a rhythmic and ensemble point of view, there are two fundamental challenges- first, there is a lot of quite intricate and unpredictable counterpoint much of the time, which is always hard to keep track of and manage well, and second, there is a proliferation of many different kinds of dotted rhythms, which appear in a variety of tempi and contexts. However, both of these challenges will be painfully familiar to anyone who has conducted the 5th– the 2nd movement has a similar dizzying density and flexibility of counterpoint, and the 1st is full of slippery dotted rhythms, which many orchestral players will tend to twist to their own tendencies.
The 2nd movement is marked "Serenade" and is the first of the two "Nachtmusik" (Night Music) movements. It is supremely sophisticated, evocative and colourful music, but also technically far more straightforward than the opening movement. The basic "feel" of the movement is something like a march, but more easy-going much of the time. This is Mahler at his most Schubertian. Rather than being obsessively goal-obsessed and narrative in the Beethovenian sense, he gives us what at first seems to be a fairly random series of episodes. It's as if we go for a walk in the night and see a great variety of strange and wonderful things- only the journey nears its end does the dark meaning of it all begin to emerge. In this case, the challenge for the conductor is musical, not technical- you have to keep the audience engaged and curious about what is to happen next while we stroll through our nocturnal dreamscape.
The 3rd movement is certainly challenging. This shadowy Scherzo is one of Mahler's most macabre and original creations. From the very beginning, where Mahler splits a two-note motive between timpani and low strings we can see that his instrumental imagination is working at fever pitch- there will be lots of cues to give. Likewise, the tempo (Flowing but not fast, and hesitatingly in the opening bars) makes for some challenges- written in ¾, the feel of the movement shifts between 1 impulse per-bar, and 3, which means the bars in 1 can feel a little uncomfortably slow (and there is always lots of work to be done between bar lines) and the bars in 3 can feel a little frantic and busy. It needs a pretty sophisticated conducting technique, especially to control and shape the music "in one" with some nuance and character. Tough stuff? You bet, but the problems are essentially the same ones as we found in the Scherzo of the 5th Symphony, which is more technically difficult for the conductor, a more complex  and longer form and has the extra challenge of integrating the horn solo into the narrative.
The 4th movement is the 2nd of the two Nachtmusiken, marked Andante amoroso. Like the 2nd movement, it is a bit less complex than either the Scherzo or the outer movements, but it is certainly sophisticated, witty and quite sexy music. As with the 2nd, most of the challenges for the conductor are interprative  rather than technical. Not many musicians can muster the sort of suave charm and lightness of touch this movement needs and the visionary power the first movement requires on the same night. Likewise, it's all too easy to tip the whole thing over into kitsch. Keeping everyone on the same page, though, shouldn't be much of a problem- the scariest aspect of this movement is the presence of mandolin and guitar. All too often, orchestras book the most virtuosic instrumentalists available for these modest solo parts, even if said instrumentalists have never played in orchestra before. The results can be disastrous! There is a theory that frets impair one's ability to follow a baton, but I'm sure that's not true. Of course, the only reason I mention this is that while I've played both guitar and mandolin in a number of classical settings, I've never played them in Mahler 7 or 8, and would secretly enjoy the chance to do so. I would certainly not have any excuse for not being able to follow a conductor…. Please email me to book a guitarist or mandolinist for your next Mahler 7 .
So, it must surely in the Finale where the real difficulties lie, and so it proves to be. Essentially, there is just one difficulty in the Finale- that of tempo transition. Mahler simply takes this one challenge to never-before-imagined extremes.
Changing tempos in an orchestra is a much trickier business than in solo piano music or even chamber music, because there are so many musicians who need to play together. To understand the challenge of a tempo change in an orchestra, it helps to understand the basics of how a tempo is set. In normal conditions, it is the duration between two impulses that sets the tempo- the length of time between an upbeat and downbeat gives everyone a precise measure of tempo.
This works fine at the beginning of a work, although it can still be tricky to start things where the first  note is not on the beat- the opening of Beethoven 5 is the classic example of this challenge. Things get more challenging when we go from one tempo to another in the flow of the music. Often composers will make it a bit easier for the musicians by using a ritardando (slowing) before a transition to weaken the grip of the old tempo. Then, a crafty conductor can sneak in an upbeat in the new tempo after the last beat in the old one.
However, if there is no let-up in the old tempo and simply a sudden change to something new, the sneaky upbeat is not an issue. At times like this, a tempo relationship can be very helpful- perhaps the new section is twice as fast or a third slower than what precedes it. In such cases, the players can feel the logic of the transition even if they're not conscious of the mathematical relationship.
Beethoven, however, was pretty nasty about such things, and often specifically asked for sudden shifts between tempi without a mathematical relationship. The transition between the 3rd and 4th movements of the 5th Symphony is such a case- one must go from a beat of 96/minute to the bar in the Scherzo to 84/minute to the half bar in the Finale without any slowing up. The good news is that it's generally easy for everyone with the melody to simply watch for the 2nd beat of the first bar. That covers everyone in the band except for the violas, who have to guess and probably are likely to fake, but the huge sound of the trombones entering gives them room to fudge a bit without being detected. The transition to from the Introduction of the 1st movement of Beethoven's Second Symphony into the main Allegro is sort of the same issue- a sudden shift to a faster tempo in this case, with motor rhythms on both sides. The problem in this case is more acute because the texture is so much lighter- it's easy to hear if the quavers in the inner voices aren't together on the first beat.
Conductors learn many tricks for dealing with this problem- clicks, flicks and wiggles designed to show what is going on as early as possible. Sometimes it works, sometimes it doesn't.
The unique challenge of this Finale is that Mahler makes the conductor solve this problem again and again and again (there are several transitions where there is a mathematical relationship in play, but Mahler always takes pains to disguise this from the audience- they can be some of the  most jarring transitions in the piece). It's not like Beethoven where you have one moment of terror then plenty of time to settle in and groove- one is never more than a few bars from the next fierce transition. All of them can be managed perfectly well with lots of skill and preparation (see Bernstein conducting this movement for a technical masterclass in all the tricks listed above),  but it is quite an onslaught.
However, it's too easy to let the challenge obscure our awareness of what Mahler is up to here. Remember- he was a conductor, he must have known he was asking a lot (and imagine seeing him conduct the piece!). Why do it?
I think Mahler is pretty much inventing a whole new way of working with musical time in this movement- nothing less than that.
Imagine actors on a stage- one can walk down the stage at a given pace, then stop, but first he slows. He might go quicker, but to do so he must speed up. When done with his scene, he may leave, but he must walk to the wings (or, at best, drop through a trap door!).
No picture the same drama in the cinema- no need for an "exit stage left." The actor can vanish instantly with one slice of a razorblade (or one digital edit). Likewise with all forms of movement- one need not go from "here" to "there." One can simply be "here" now and "there" in the next instant. Slow now and fast in an instant. Racing at full speed now and stopped in an instant.
To me, this Finale is more or less the first music ever composed to exist in this kind of cinematic parallel reality (never mind that such jump cutting was years away in cinema). After the nightmares and languid dreams of the nocturnal landscape in which we spent most of the symphony, we burst forth into sunshine and real life in a sort of brilliant montage. Rather than giving us a narrative (like the Finale of the 2nd Symphony), he's creating something between a montage and a music video. The logic of all that change and dislocation only becomes clear at the end. In this case, we can see that Mahler laid the seeds of this movement in the 2nd movement's wanderings.
So, difficult, of course, but well worth the effort. Don't be put off but the critics who have long called this Mahler's weakest movement- that is always their response to music of unparalleled originality, rich humanity and outrageous humor.