Home

Welcome to the website of Kenneth Woods
Kenneth Woods is Principal Conductor of the English Symphony Orchestra, Artistic Director of Colorado MahlerFest, Artistic Director of the Elgar Festival, and a guest conductor of orchestras, new music ensembles and opera companies worldwide.
A frequent broadcaster and prolific author, his blog, A View from the Podium, is one of most popular classical blogs in the world today.
Read the Latest on Ken's Blog
A View from the Podium
Ken's Winter-Spring 2020 Highlights
14-16 January - Ken is recording music for two new discs for Nimbus Records with the BBC National Orchestra of Wales. The first CD includes the Fourth Symphony of Matthew Taylor, to be released alongside the English Symphony Orchestra's recording of Taylor's Fifth. On the second CD, BBC NOW will record Philip Sawyers' Hommage to Kandinsky and Fourth Symphony.
31 January and 1 February - Ken kicks off the English Symphony Orchestra's celebrations of Beethoven's 250th Birthday with up-and-coming piano superstar, Isata Kanneh-Mason, who plays Beethoven's Third Piano Concerto on both concerts. On the 31st, Ken and the ESO perform Beethoven's Seventh Symphony, on the 1st, his Eighth.
25 April - Ken and Neil Ferris conduct a spectacular programme celebrating the 400th Anniversary of the sailing of Mayflower, including the world premiere of Philip Sawyers' Mayflower on the Sea of Time, Copland's Appalachian Spring (with dance) and more. 
9-17 May - Ken returns as Artistic Director of Colorado MahlerFest for the most ambitious program yet, including Act One of Wagner's Die Walküre, Mahler's Second Symphony and Philip Sawyers' Hommage to Kandinsky
28-31 May - A busy weekend in Worcestershire celebrating the life and music of Edward Elgar with Ken in his third year as Artistic Director of The Elgar Festival. Highlights include the launch of the new Elgar Festival Chorus, Elgar's First Symphony, two professional chamber choirs and a concert celebrating Elgar's travels.
30 August - Ken leads a Royal Gala Proms concert at the Queen's Residence on the Sandringham Estate. Hosted by Brian Blessed.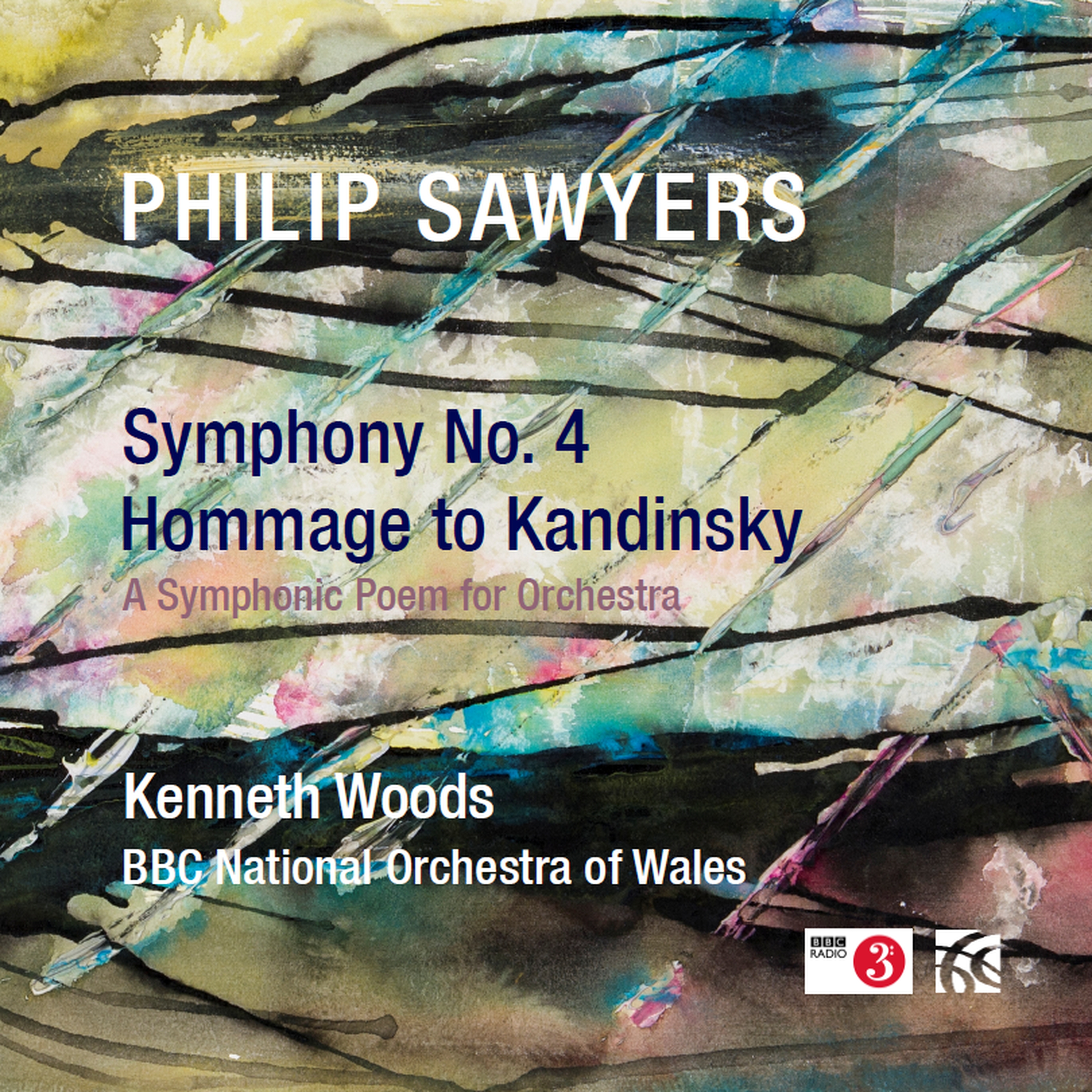 Philip Sawyers Symphony No. 4
Coming from Nimbus Alliance in June 2020
Philip Sawyers has established himself as one of today's most compelling symphonists. Ken's recording of Sawyers's Second Symphony with the Orchestra of the Swan was a 2014 MusicWeb Recording of the Year, and his recording of the Third Symphony was a Gramophone Critics' Choice as one of the Best Recordings of 2017.
Sawyers' Fourth Symphony is a dramatic score tracing a powerful journey from darkness to light, while his large Symphonic Poem, Hommage to Kandinsky has been hailed as "A masterpiece for the 21st Century"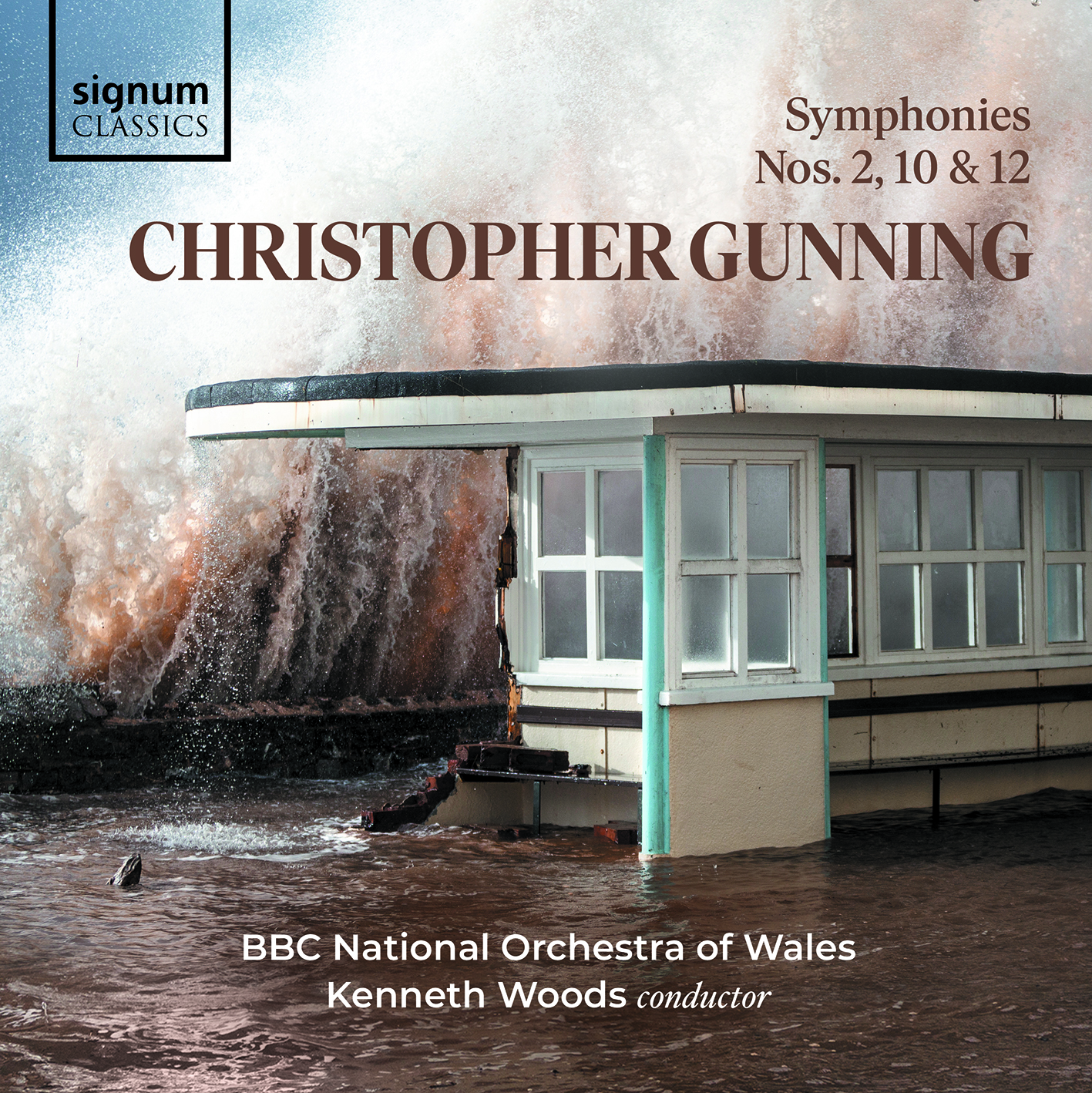 Christopher Gunning – Symphonies No.'s 2, 10 and 12
"Thrilling!" Ian Skelly, BBC Radio 3 Essential Classics
"The BBC National Orchestra of Wales leave nothing to be desired, Kenneth Woods taking time out from his estimable 21st Century Symphony Project – which has already produced major compositions by Philip Sawyers (10/17), David Matthews (7/19) and Matthew Taylor – to deliver readings of audible conviction and insight. Cordially recommended!" Richard Whitehouse - Gramohone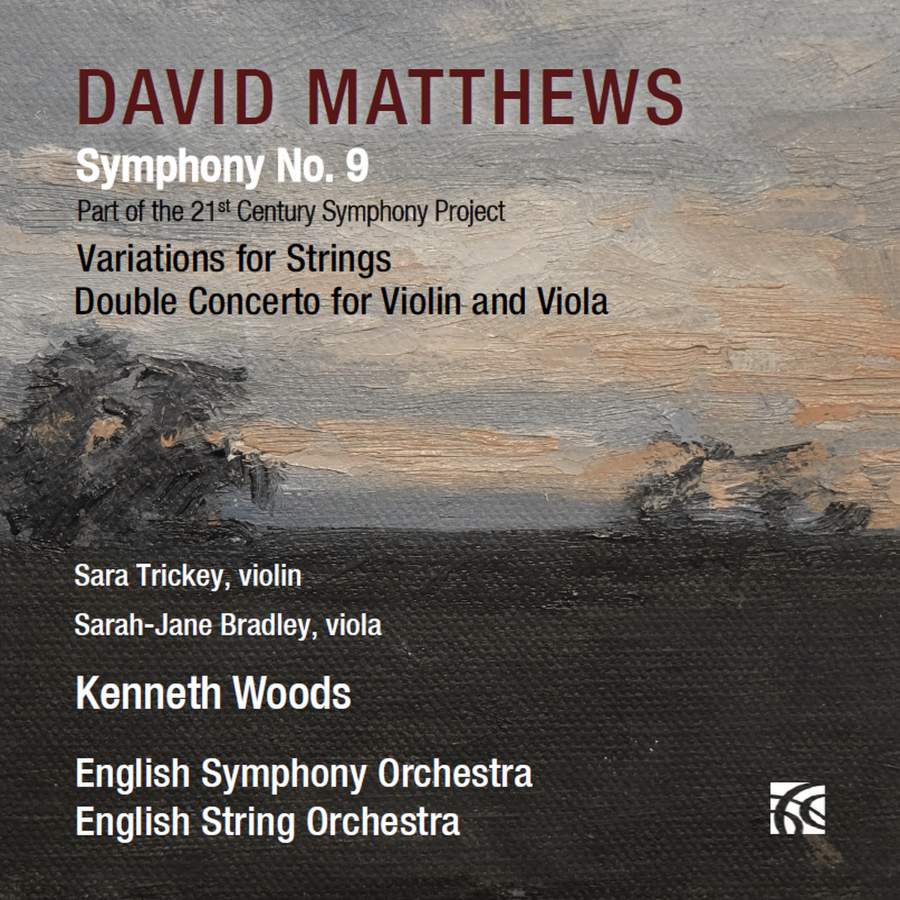 David Matthews – Symphony No. 9, Variations for Strings, Double Concerto for Violin and Viola
"Kenneth Woods conducts the sweet serenity that is the English Symphony Orchestra....This is music to hold close and to savour at leisure." Norman Lebrecht
"A remarkable, enjoyable disc, brilliantly performed by Kenneth Woods' English Symphony Orchestra. Buy multiple copies and distribute to the ones you love… " Graham Rickson, The Arts Desk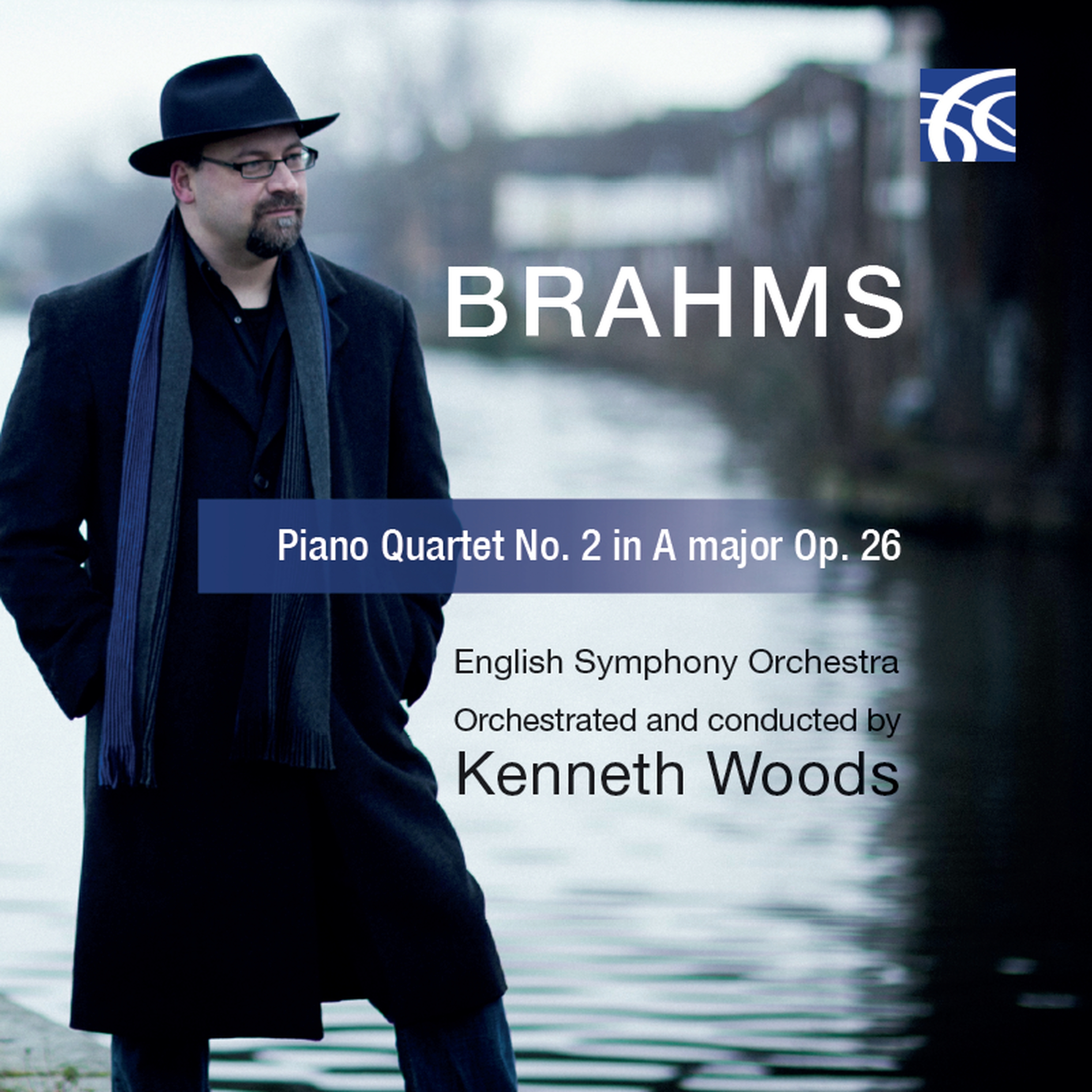 Johannes Brahms arr. Kenneth Woods – Piano Quartet in A Major
"Hopefully this new addition to the Brahms symphonic canon will get the widespread dissemination it certainly deserves… Kenneth Woods has grasped this nettle and produced an absolutely imaginative arrangement." Erik Levi, BBC Music Magazine
One of The Arts Desk's Ten Best Classical CDs of 2018: "Kenneth Woods's idiomatic orchestration of Brahms's Piano Quartet No. 2 (Nimbus) proved a must-hear, a useful corrective to Schoenberg's OTT transcription of the G minor quartet." Graham Rickson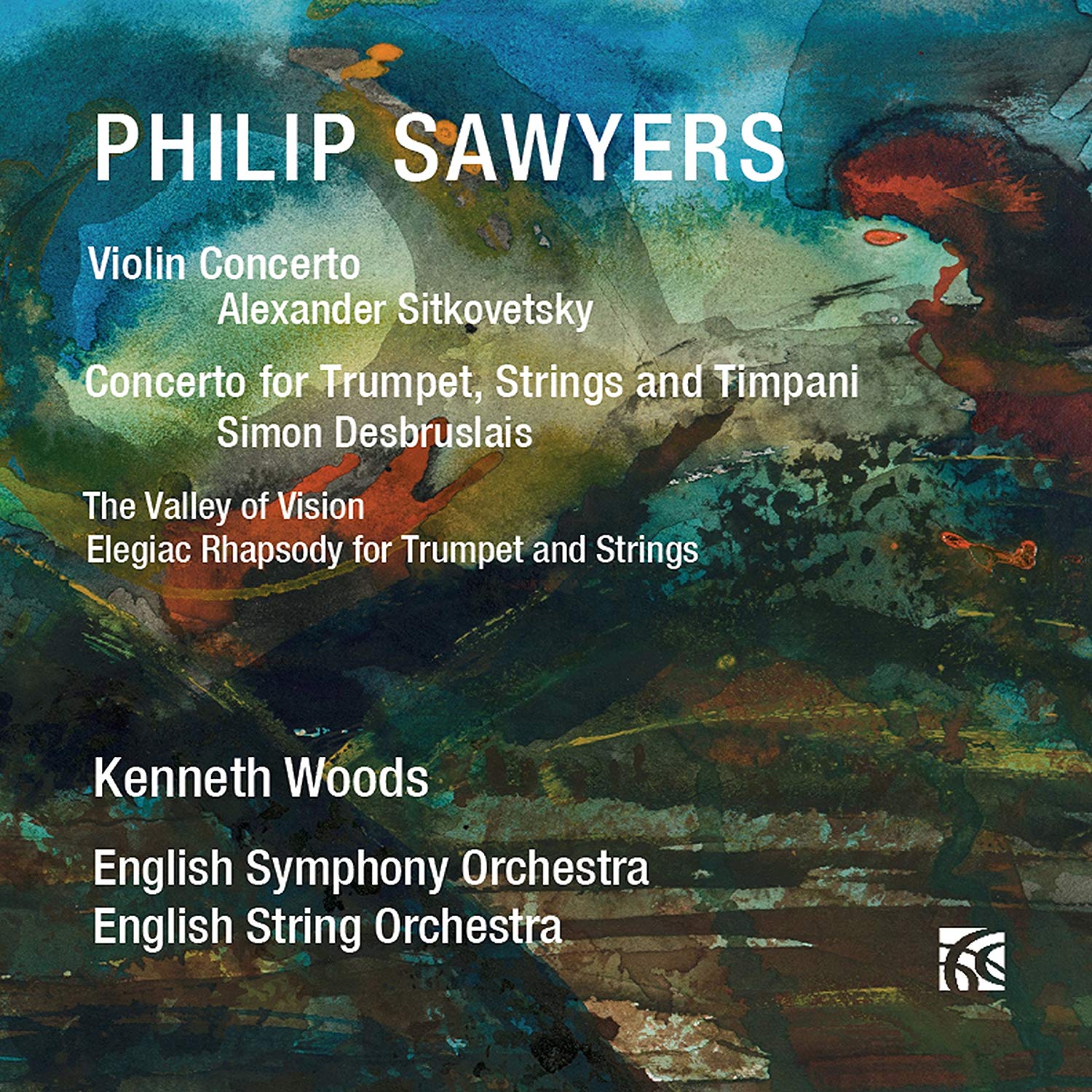 Sawyers Violin and Trumpet Concertos
"Sawyers' thrilling orchestral music truly captivates, aided and abetted by pitch-perfect soloists Alexander Sitkovetsky (violin) and Simon Desbruslais (trumpet) and the ESO." BBC Music Magazine
"...probing intensity....The English SO are unfailingly committed in the perceptive hands of Kenneth Woods." Gramophone Magazine
"Five stars" The Birmingham Post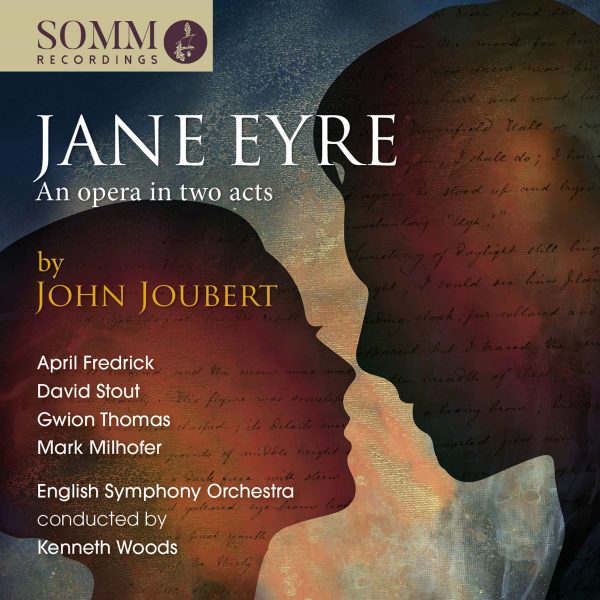 John Joubert – Jane Eyre
MusicWeb International Opera Recording of the Year
Classical Music Magazine Premiere of the Year
"April Fredrick sang with a lyrically gleaming soprano, soaring rapturously on Joubert's singer-friendly lines. David Stout supplied virile tone as Rochester … Kenneth Woods conducted a well-prepared performance that ought on disc to win new admirers for the operatic Joubert" – The Daily Telegraph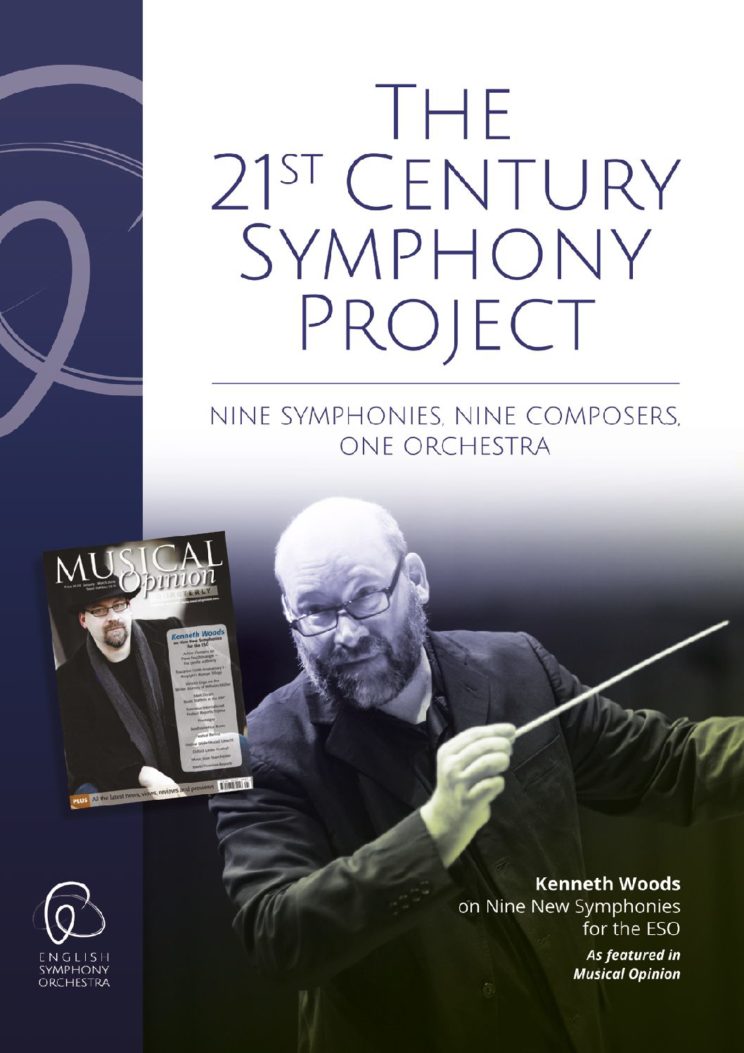 21st C Symphony Project
Learn more about the 21st C. Symphony Project, Ken and the ESO's ambitious plan to commission, record and premiere nine new symphonies by nine leading international composers
Gramophone Magazine 2017 Critics' Choice Best of the Year
"The importance of Woods's initiative is greatly significant, and to judge by Philip Sawyers's Third Symphony
the plan has got off to an excellent start….Sawyers is a natural symphonist… This Symphony, like the songcycle,
is a masterpiece" Robert Matthew-Walker, ClassicalSource.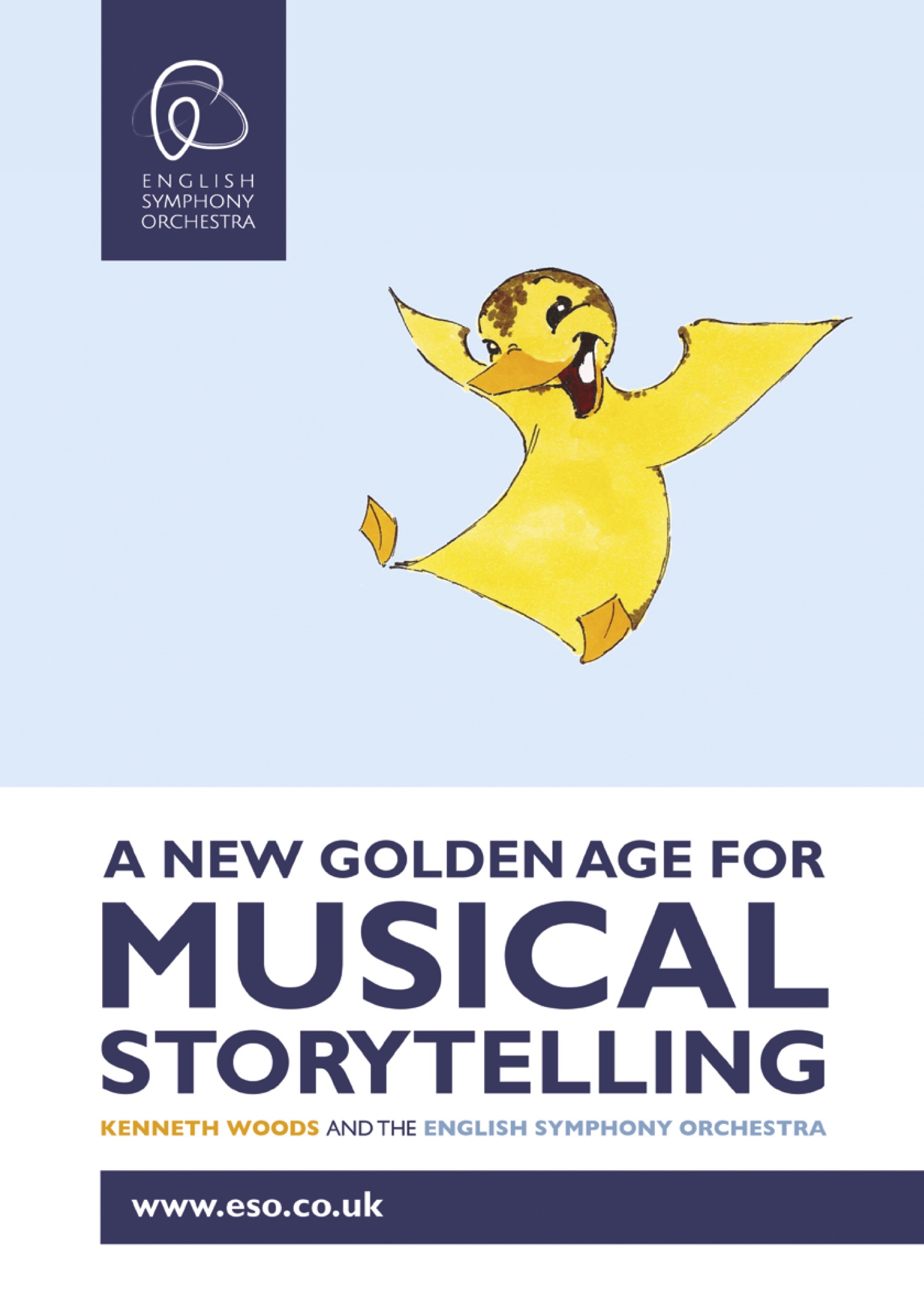 A New Golden Age for Musical Storytelling
These new works, not available anywhere else, can be heard in individually curated programmes to suit any occasion alongside music from major film scores, classics of the storytelling repertoire and classical favourites.
They're perfect for seasonal concerts, too.
Can be performed with groups of between 20 and 60 players