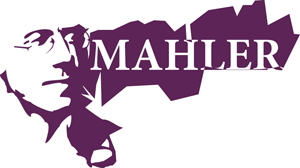 For the next few days, interested listeners can hear the Radio 3 Broadcast of Mark Elder's performance of Mahler 5 with the Halle as part of the Mahler in Manchester festival.
Of course, Mahler 5 begins with one of the most difficult trumpet solos in the repertoire- it places quite unique musical and psychic demands on the player. I thought it might be fun to get the thoughts of two of my favorite trumpet players on this notorious solo.
James Smock has been principal trumpet of the Oregon East Symphony since 2005. In addition to leading the trumpet section for all of our Redneck Mahler concerts during my tenure there, he has been a busy soloist around the Pacific Northwest. In November of 2009, he gave the premiere of William Berry's Cycling Music for Trumpet and Strings, and recently soloed in the Shostakovich Concerto for Piano, Trumpet and Strings with the Yakima Symphony.
Of James' playing on the OES performance of Mahler 5 last March, one of his colleagues in the orchestra said "James sounds like a cross between Maurice Murphy and Jesus."
My first experience of Mahler's Fifth Symphony was at college. Some friends invited me to a concert and I'd never heard the piece. The opening solo immediately caught my attention (it had to – I'm a trumpet player). I bought a cd (Ricardo Chailly conducting the Royal Concertgebouw Orchestra) and listened to it every day for a month.
The opening excerpt has been one of those interesting excerpts that flip-flops between being one of the best things I play and being the bane of my existence. I prepared this excerpt for years before I ever got a chance to actually perform it – I've spent hours in practice rooms trying to get it just right, I've sneaked into halls and gymnasiums to hear my sound in a big boomy space, I've by now heard thousands of renditions of the same solo. It's been kind of a big deal.
It's still for me certainly a big deal on stage.
The placement of the solo at the very beginning of the symphony is a bit daunting: you aren't already playing the piece — you must sound the call into a void of expectant silence. You have to create the tonality yourself. No one else is playing a thing. The funereal trumpet call begins and starts again — I hear it as a poorly-muffled sob. It grows in intensity, cresting in a full blown wail, all the while retaining a martial character. It's a lot of depth to convey in just a few seconds.
Not to mention that the solo is not played how it is written. Despite performance instructions which indicate the solo is to be "strict", and "in measured pace", the opening rhythm is actually to be rushed a bit (at least, that's what Mahler seemed to have in mind – recordings of him playing this passage on the piano all sound this way). It may seem harmless enough, but to a musician who has been admonished to play exactly what's on the page it can be problematic. And just how exactly are you supposed to choose between what he wrote and what he played?
For this solo in particular, I appreciate it when the conductor just signals my entrance, lets me play, and cues the orchestra's entrance. Chances are good I've already spoken with the maestro about his concept, and we've come to an agreement. The extra stick-waving can be distracting.
The solo is only a few seconds long. Those few seconds seem to last a really long time; when the rest of the orchestra comes in at the phrase's climax the feeling of familiarity rushes back, and it becomes easy to enjoy.