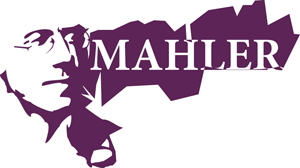 Today we hear about the opening trumpet solo of Mahler 5 from the principal trumpeter of the BBC National Orchestra of Wales, Philippe Schartz. A former member of the Mahler Chamber Orchestra, Gustav Mahler Youth Orchestra and a regular collaborator with Claudio Abbado, his most recent CD, "Trumpet Renaissance" on Chandos includes concertos by Artunian, Birtwistle, Roger and Jost with the BBC National Orchestra of Wales conducted by Jac van Steen. A native of Luxembourg, he is the first continental European to hold a solo trumpet chair in a major UK orchestra in over 100 years.
"Mahler's 5th Symphony begins with a solo Trumpet line.
Well, thank you Mr Mahler, for creating this amazing opening line/motive and dedicating it to the Principal – 1rst Trumpet chair in the orchestra. Mr Mahler recognized the extraordinary power of the brass section and thus created a supreme setting for the "Trauermarsch" that can be established with this strident instrument.
Every Trumpet player in the world is looking forward to perform this glorious opening and it is a great challenge to bring it off exactly according to Mahler's instructions.
How's that, you might question? The opening motive of the triplets cannot be that difficult to play etc, and yes, I agree it is only a few repeated notes, and arpeggio and a scale to play, but what Mahler is ( of course )  most notoriously famous for – among orchestral musicians and conductors – his defined and concise statements on how and when to execute  (almost) every note.
That paints a slightly different picture and I believe that the solo Trumpeters should try to satisfy this demand .
There are the many, many dynamic issues to focus on – it can be exciting to start as quiet as possible and then play each triplet motive a notch or so louder and subsequently back to a quieter triplet for the next phrase but not as quiet as the very first one ….  a lot of information to process at the very beginning of this epic five movement masterpiece.
Soon the rest of the orchestra joins the musical line and just when the first Trumpet believes it is safe to relax a bit – the next solo line is asking the Trumpeter to zing across the whole band and bring the opening statement to a sort of 'coda' where the opening triplet motive comes back, but this time in a downward fashion on the low side of the Bb Trumpet range and the Trombones are very happily taking over.
Every performance is going to be slightly different though despite all the many instructions from Mr Mahler and most principal trumpeters have their own concept of the opening.
Would it be possible to go back in time, I would go almost immediately try to knock on Mr Mahler's door to kindly ask if it would be possible to hear Gustav sing the opening motive for me.
Personally I can't wait to perform Mahler's 5th Symphony again.  It is a technical and  challenging solo Trumpet line at the start -, but there are so many solo Trumpet lines in this symphony and in all of Mahler's works for the Trumpet. So I will try not to think about the limitations of my instrument but about the amazing musical idea and try to create the right atmosphere with dynamics and colours in my sound. And if all goes well, I will also try to get close to perform with Mahler's imaginative singing voice in my head.