There's a lovely mention of Orchestra of the Swan's recording of Mahler's Das Lied  von der Erde in the current issue of BBC Music Magazine (in the Music to my Ears column, where distinguished musicians share their current listening items with readers) from piano virtuoso Mark Bebbington:
"And lastly there's the Orchestra of the Swan's new disc of Schoenberg's arrangement of Mahler's Das Lied von der Erde. It's fascinating to hear one composer's take on another great composer. Again, the depth of detail and the clarity of the orchestra makes one hear the structure and and the original intentions of Mahler afresh. And it is amazingly well conducted here by Kenneth Woods."
It's quite pleasant to see one's name in a list with Barenboim, Stravinsky and Bryn Terfel, I must say.
The disc is available world-wide from Presto Classical here. (This is the part where you buy one!)
Nicola Benedetti has also been listing to some good tunes lately, as evidenced by her selection in the same feature. More Mahler, of course, and the Schnittke Cello Sonata, a piece I need to play soon, and, of course, Oistrakh's Shostakovich Concertos are beyond classic recordings. Nicola and I are doing the Lark Ascending this spring at the Surrey Hills Festival, which I'm looking forward to
There's a fine review in the same issue for Mark's latest CD of world-premiere recordings of works for piano and orchestra by Vaughan Williams and Matthias with the Ulster Orchestra and conductor George Vass.
"Bebbington does does both composers proud on this excellent disc, and George Vass draws lively playing from the Ulster Orchestra" – Calum MacDonald
 Mark seems to get a four- or five-star review in every issue of BBC Music. If you don't know his playing, pick up a disc or two.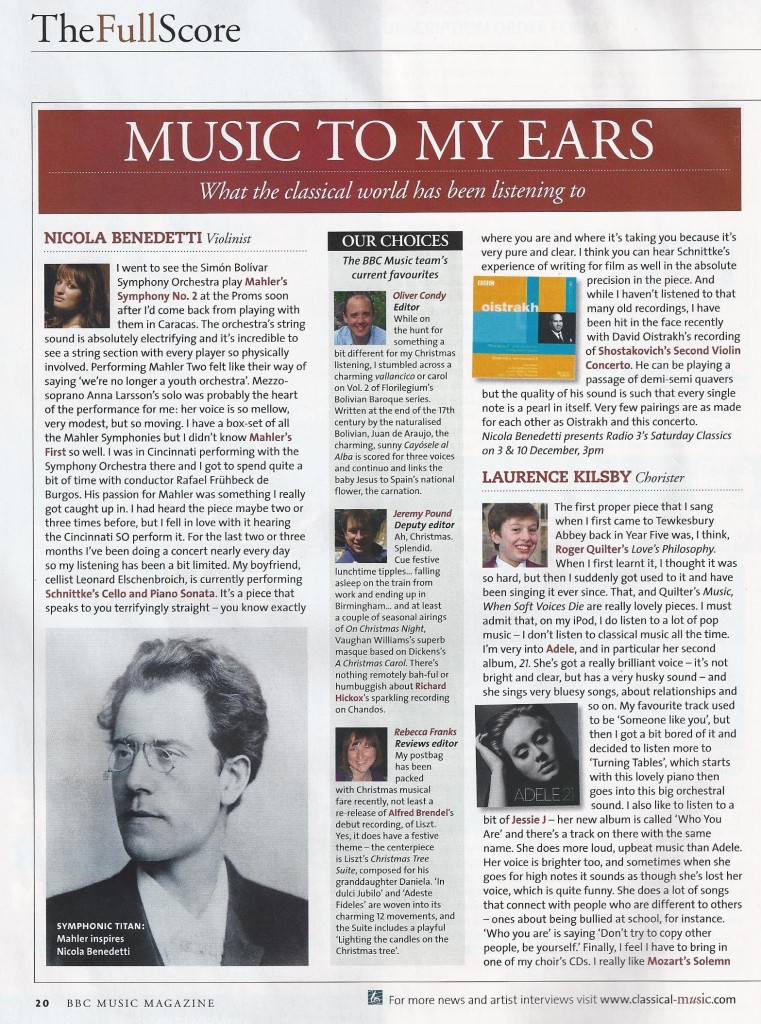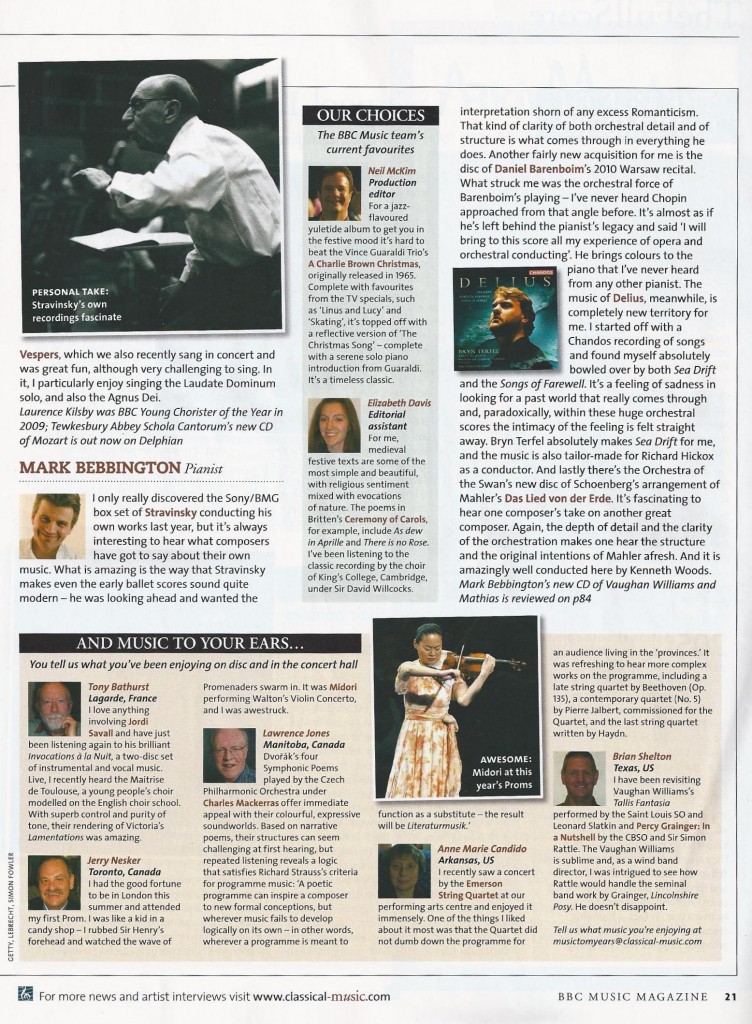 H
Here's what I was listening to in June when they interviewed me for the same column…