July 7 is Gustav Mahler's birthday- the great man would have been 152 today, which would be a great age even for Elliott Carter.
However, there's no more pro-Mahler blog in the blogosphere than VFTP, so we're celebrating his birthday by offering a free download of a track from the Orchestra of the Swan's recording of Schoenberg's chamber transcriptions of Das Lied von der Erde and Lieder eines fahrenden Gesellen. On offer is the final song from the Lieder eines fahrenden Gesellen, "Die zwei blauen Augen," sung by the great young English baritone, David Stout.
Click here to listen, or right click and select "save target as" to download.
UPDATE- Sadly, our free download offer has ended. Please keep keep visiting VFTP for future downloads and other giveaways.
The critics have rightly praised David to the skies for his beautiful singing of this incredible song cycle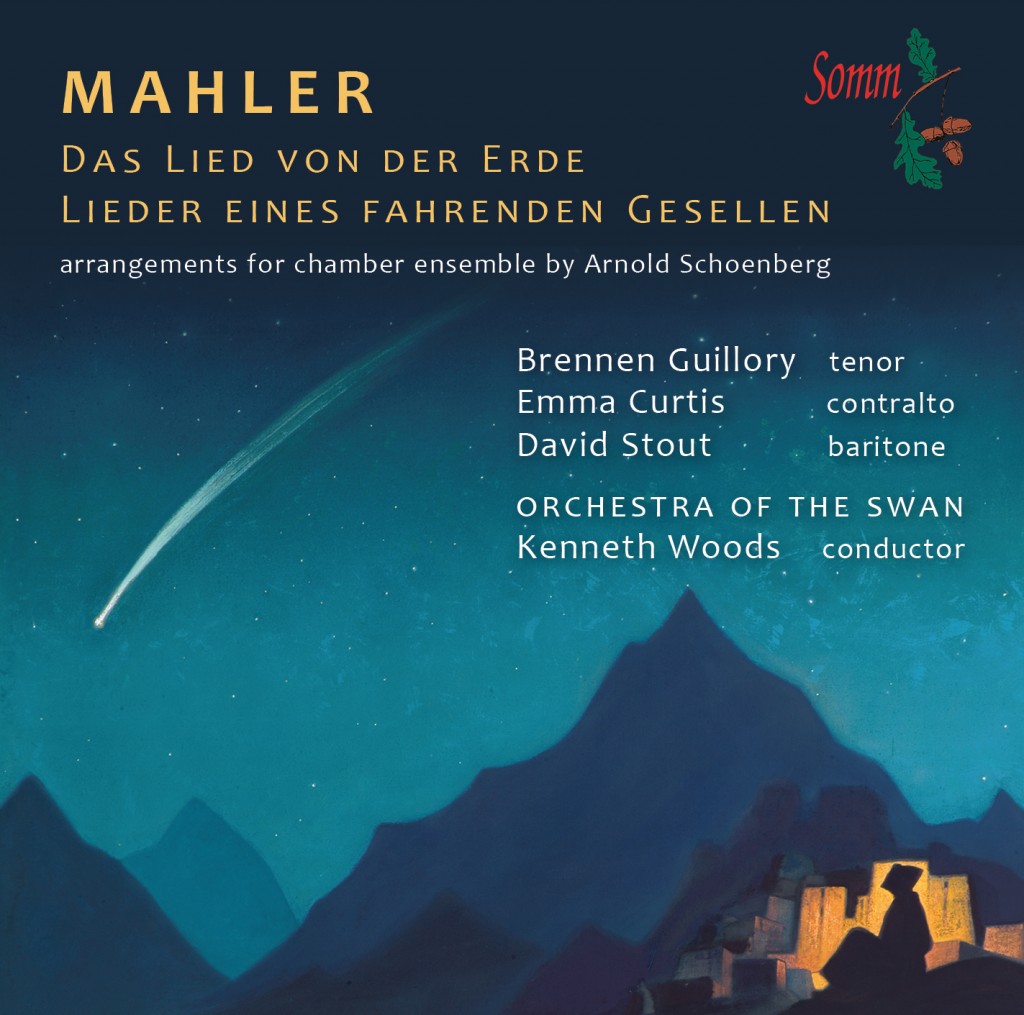 If you want to celebrate Mahler's birthday with some reading, you can explore the "Performer's Perspective" series, or learn more about this recording by visiting the Song of the Earth home page. There you will find a number of essays about the pieces, player listings, reviews and program notes.
If we sell a few more copies of this disc, they'll let us make the next volume, so if you enjoy the download, please treat yourself to a CD. The disc is available for purchase from all good CD shops and you can order online from:
Purchase here from Amazon.co.uk
Purchase here from Presto Classical 
Purchase here direct from Somm Recordings
Critical Reaction to David Stout's performance:
January 2012- MusicWeb International review by Dan Morgan. "‎"Indeed, elegance is a good description of Woods' approach to these songs; he coaxes glorious sounds from his players and, thanks to a good recording and quiet audience, every nudge and nuance is easily heard. The aching loveliness of Die zwei blauen Augen has seldom been so feelingly caught, those dragging rhythms so well judged. Crowning it all is Stout's fine-spun singing; really, this is a voice I would travel many miles to hear. I've added him to my list of singers to watch. And if that's not enough, the beautifully-turned orchestral coda has a sustained, heart-stopping delicacy I've rarely encountered in this oft-played song… supremely well-played and well-sung"
September 2011- Gramophone Magazine review by Ken Smith: "Kenneth Woods leads the Orchestra of the Swan on a near-symphonic scale.. Last word, though, goes to the Orchestra of the Swan. In Schoenberg's less ambitions Lieder eines fahrenden Gesellen (not included on the Manchester recording), baritone David Stout's richly balanced performance easily stands out as the best thing on either disc."
July 2011- MusicWeb-International review from Guy Aron:"This is a really distinguished Wayfarer cycle; the performance is beautifully played and sung, and has an unerring focus on and sensitivity to the text…."
July 2011- International Record Review gives an "IRR OUTSTANDING Rating" Critic Robert Matthew-Walker calls it an "absolutely astonishing recording in many respects,"and concludes by reminding readers that "This is a most important issue, and all Mahlerians should make its acquisition an urgent necessity."