Audio-
Brahms Piano Trio
in B Major op. 8,
Mvt. IV Finale
(Taliesin Trio)

Cellist and conductor Kenneth Woods is fast becoming recognized as a
musician of rare versatility, equally at home as conductor, recitalist,
chamber musician and soloist.

A founding member of the NEA Rural Residency Grant winning Taliesin
Trio, he has concertized throughout the US and Canada, and has also
been heard as soloist and chamber musician throughout Europe and New
Zealand. He has also been the cellist of the Masala String Quartet from
1993-1999. He was artist-in-residence, member of the Eastern Piano Trio
while serving as director of strings and chamber music at Eastern Oregon
University from 1999-2002.

Concerto appearances include the Aspen Music Festival, the Grande
Ronde Symphony, Cambridge Symphony, Gonzaga Symphony, Boston
Chamber Orchestra, Lancashire Chamber Orchestra, Blue Mountain
Festival Chamber Orchestra, Oregon East Symphony, and the Madison
Philomusica. He has been heard in radio broadcasts on NPR and the CBC,
and recorded for Vienna Modern Masters.

Festival appearances include the Festival at Sandpoint, Great Lakes
Chamber Festival, Lucerne Festival in Switzerland, Schloss Weinberg
Festival in Austria, Chautauqua Institute, Domaine Forget Festival in
Canada, Wallowa Lake Chamber Music Festival and the International
Festival Institute at Round Top. He is currently and affiliate artist with the
Ischia Chamber Music Festival, the Clock Tower Chamber Music Festival
and is cellist of the string trio Ensemble Epomeo.

Intensely committed to new music, Mr. Woods has collaborated with such
composers as Bruce Adolphe, Gerhard Samuel, John Corigliano, Oliver
Knussen, and Peter Lieberson, and has given numerous premieres. As a
cellist he has been recipient of the Aspen Fellowship, and is the only
person to have received the Dale Gilbert Award, given annually to the
"Outstanding String Performer in the University of Wisconsin-Madison
School of Music" in consecutive years. Also while in Madison, he held the
Strelow Quartet Fellowship, as a member of the graduate quartet-in-
residence.

Kenneth Woods chamber music colleagues include members of the
Chamber Music Society of Lincoln Center, the Smithsonian Chamber
Players, the Pro Arte, Audubon, La Salle and Tokyo Quartets, the
Cincinnati, Chicago, and Toronto Symphonies, and the Minnesota,
Gewandhaus and Concertgebouw Orchestras.

Kenneth Woods plays a cello of Italian origin believed to be made by
Mariani in the mid-1600's.

"Thank you for your
excellent performance of
my cello concerto
"Eleanor's Gift" with the
Grande Ronde Symphony
Orchestra!!!!! Ken: please
accept my warmest
congratulations for your
wonderful work! Your
sound is shining, sweet,
solid and powerful. I am
very grateful for your
strong support!"

Composer Chen Yi

Kenneth Woods was the
second cellist to perform
Chen Yi's first cello
concerto. Her second cello
concerto was
commissioned by Yo-Yo Ma

"His performance
of the Shostakovich
Cello Concerto No.
1 … showed
Kenneth Woods to
be a true virtuoso
cellist, as at home
as a soloist as in
his usual role as
conductor of the
Oregon East
Symphony."

East Oregonian,
January 2005

"Handled the technical
challenges of several gems of
the repertoire with relative
ease.

"Dvorak and Shostakovich-
masterworks masterfully
played"


Durango Herald, July 4, 2006

"A beautifully
controlled
performance of
Messiaen's
"Quartet for the
End of Time."

The Halifax Mail-
Star

Critical acclaim for

Ensemble Epomeo's
debut tour


"And, again, when you encounter such
inspired playing —wonderfully executed
and, at times, absolutely breathtaking
performances by players at the top of their
game, up close and personal— all this talk
about the what's what of the program
becomes mere sport."


Newburyport Arts Journal


UPCOMING PERFORMANCES

Kenneth Woods will be performing the
Schumann Cello Concerto with the
Lancashire Chamber Orchestra on the 5th
of June, 2010, at Altrincham Grammar
School


Ensemble Epomeo-


April 15-16, 2010
Two Rivers Chamber Music Festival

May 8-17, 2010
Ischia Chamber Music Festival

May 21, 2010
Newburyport Chamber Music Festival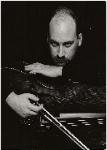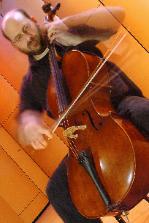 (Click for
downloadable
headshot)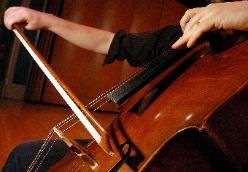 Photo- EJ Harris for the East Oregonian